Make an unforgettable Thanksgiving party in your Buenospa hot tub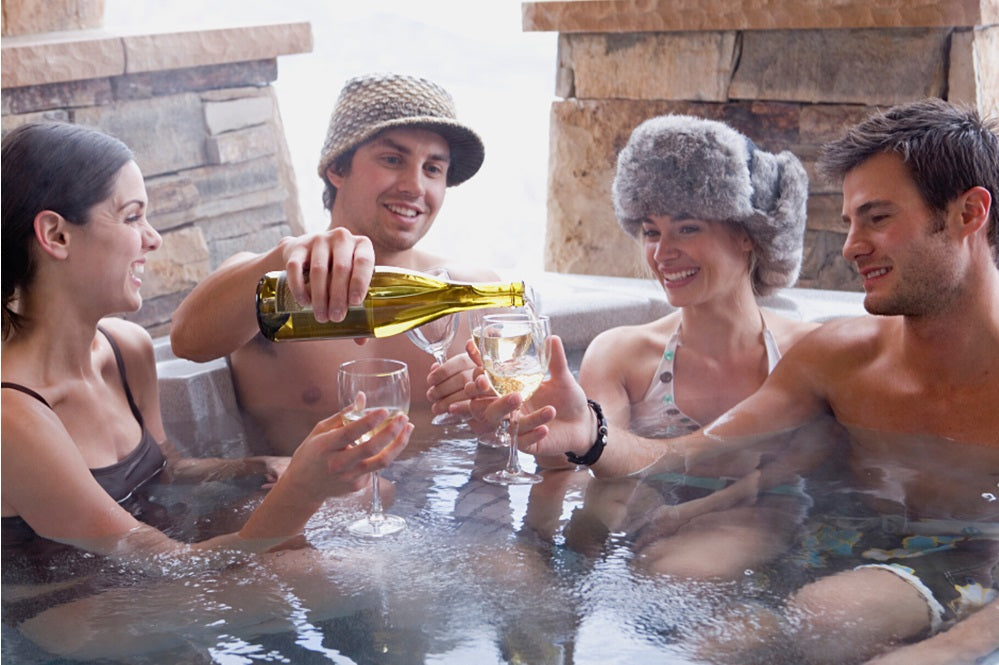 Thanksgiving is a celebration of love and togetherness. There's no better place for a Thanksgiving party than a new Buenospa hot tub, so let's see what great ideas you can make to have a cozy atmosphere:

1.    Decorations:
Decorate the hot tub area with autumnal colors, such as red, orange, and brown.
Use Thanksgiving-themed decorations like pumpkins, cornucopias, and fall leaves.
Make sure that the decoration is properly attached, so that it does not disturb you while using the Buenospa hot tub.

2.    Hot Tub Safety:
Ensure that the hot tub is clean and properly maintained before the party.
Have towels and robes available for guests to use.
Remind guests of safety guidelines for using the hot tub, such as time limits and temperature recommendations.
If older guests arrive, provide them handrails and non-slip stairs, which you could also get from Buenospa!

3.    Entertainment:
Create a Thanksgiving-themed playlist with music that suits the mood.
Connect your mobile phone to your Buenospa hot tub and enjoy the music while relaxing!

4.    Comfortable Seating:
Arrange seating around the hot tub for guests who may not want to soak but still want to be part of the festivities.

5.    Thanksgiving Favors:
Consider giving guests small Thanksgiving-themed favors, such as scented candles, mini pumpkins, or personalized hot tub accessories.
For the full experience, use oils specially designed to enhance the hot tub relaxation.

Remember to check the weather forecast and plan accordingly, and make sure your guests are comfortable and aware of the hot tub rules.
Enjoy your Thanksgiving Buenospa hot tub party!