Limited time on weekdays?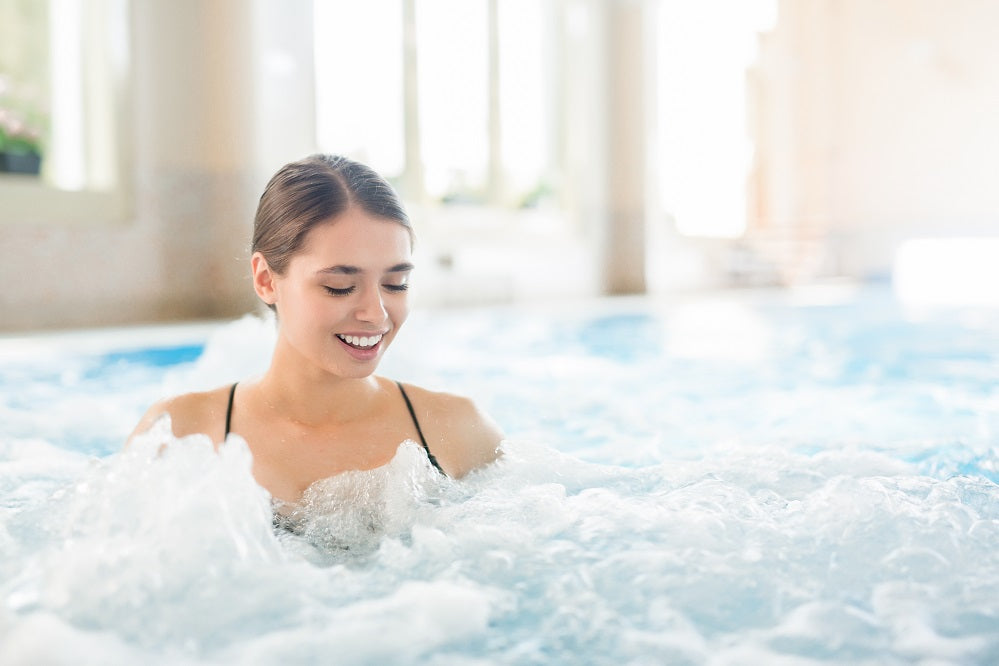 Five tips to use your BuenoSpa hot tub properly!
Do you work long hours during the week? Do you think your BuenoSpa hot tub is unused? If you have limited time on weekdays but still want to enjoy your BuenoSpa hot tub, here are five tips to make the most of your short relaxation sessions:
Quick Soak Routine: Create a streamlined hot tub routine that allows you to unwind in a short amount of time. For example:
Start by preheating the hot tub timer so it's ready when you are.
Keep your BuenoSpa hot tub accessories (towels, robe, flip-flops) nearby for quick access.
Aim for a 15–20-minute soak to relax your muscles and de-stress.
Temperature Management: To save time on heating the water, consider keeping your hot tub at a slightly lower temperature during the week. You can raise it to your preferred temperature on the weekends when you have more time for a longer soak. Proper time management is also the key to proper relaxation!
Hydrotherapy Targeting: Focus on specific areas of tension or soreness during your quick sessions. Use the hot tub's jets strategically to target these areas for maximum relief. Experiment with different jet positions and intensities to find what works best for you.
Aromatherapy Enhancement: Enhance your short hot tub sessions with aromatherapy. A few drops of your favorite essential oil can transform your spa experience quickly. Scents like lavender or eucalyptus can promote relaxation and clear your mind. Choose the fragrance that suits your mood in advance and enjoy the pampering of water and the aromas!
Mindfulness and Relaxation: Use your hot tub time as an opportunity for mindfulness and relaxation. Leave your phone and distractions behind and concentrate on deep breathing and being present in the moment. This can help you de-stress and recharge, even in a short amount of time. A short relaxation method relaxes the mind and body, use it even if you only have a few minutes to freshen up.
Remember to prioritize safety, even during short hot tub sessions. Stay hydrated, avoid excessive heat, and ensure the hot tub's water chemistry is well-maintained. With these tips, you can make the most of your BuenoSpa hot tub for a quick and rejuvenating break, even on busy weekdays.